Connect Ultimate Member to CRM & Email Marketing Software
Do you want to connect the Ultimate Member plugin with your email marketing and CRM software?
Ultimate Member is a WordPress plugin that allows users to create user profiles, registration forms, login pages, member directories, and membership sites. It provides an easy way for users to sign up and become members of a website. Also, you can add beautiful user profiles to your site and create powerful online communities.
With the FuseWP plugin, you can integrate Ultimate Member with your CRM and email marketing software to automatically subscribe newly registered users to your contact or email list.
FuseWP supports popular CRM email marketing platforms, including Mailchimp, ActiveCampaign, Constant Contact, Campaign Monitor, AWeber, Brevo (Sendinblue), HubSpot, Sendy.
Integrating Ultimate Member with CRM & Email Marketing Software
Firstly, you need to install and activate the FuseWP plugin. Don't have it? Purchase a license now.
To automatically subscribe new users that register to your WordPress site via an Ultimate Member registration form, we need to add a User Roles sync rule and map the user profile information and custom field data from Ultimate Member to your email marketing account.
Go to FuseWP >> Sync and click the Add New button.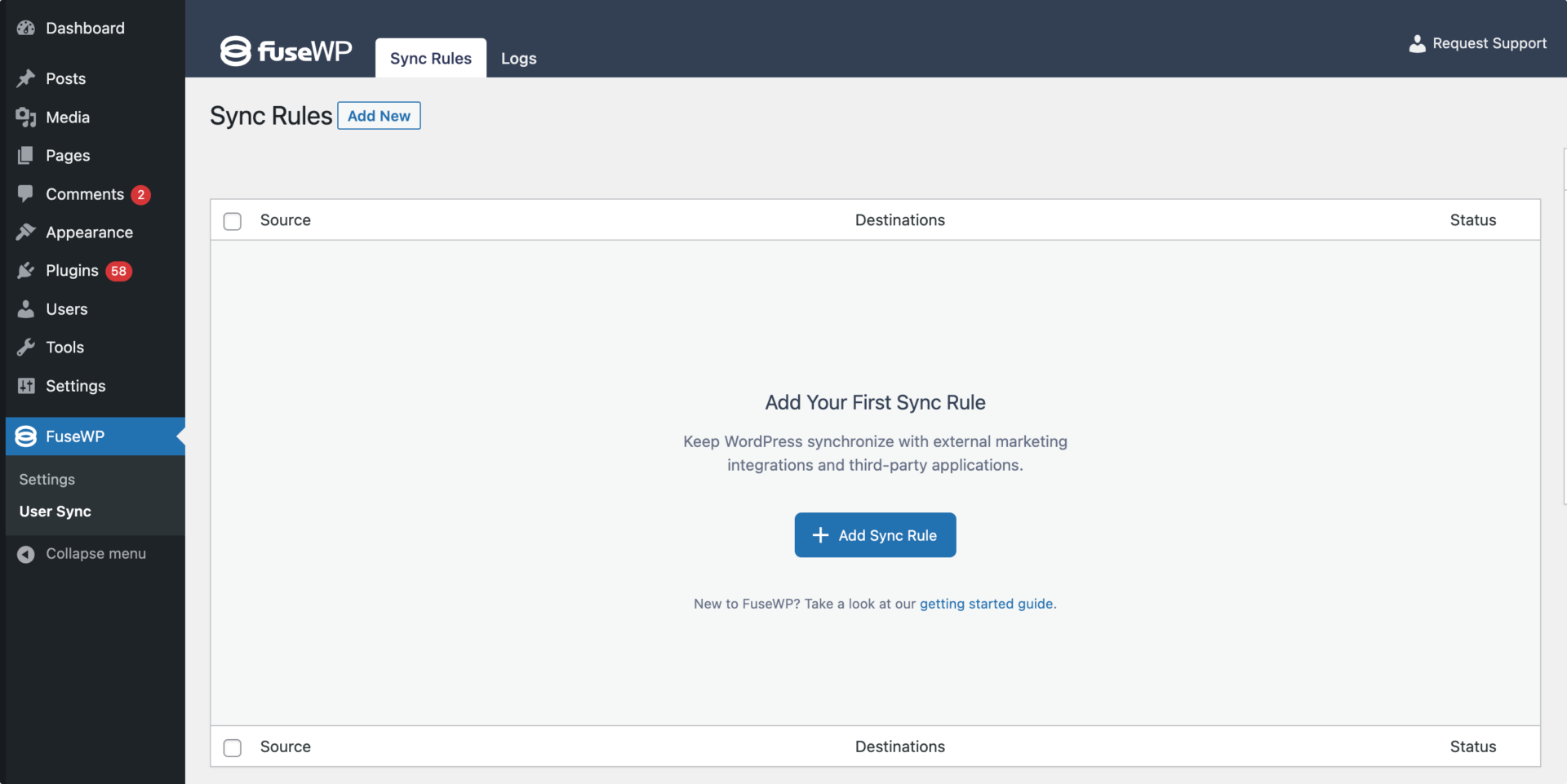 On the page to add user sync rules, select "User Roles" as the source.

In the Destinations metabox, you can set up email marketing lists or audiences for different user roles. You can also map custom fields with your email marketing and CRM custom fields, in addition to the standard WordPress user data.
For example, since we want to subscribe users to our Mailchimp email list or audience regardless of their assigned user roles, we will select "Any" as the User Role.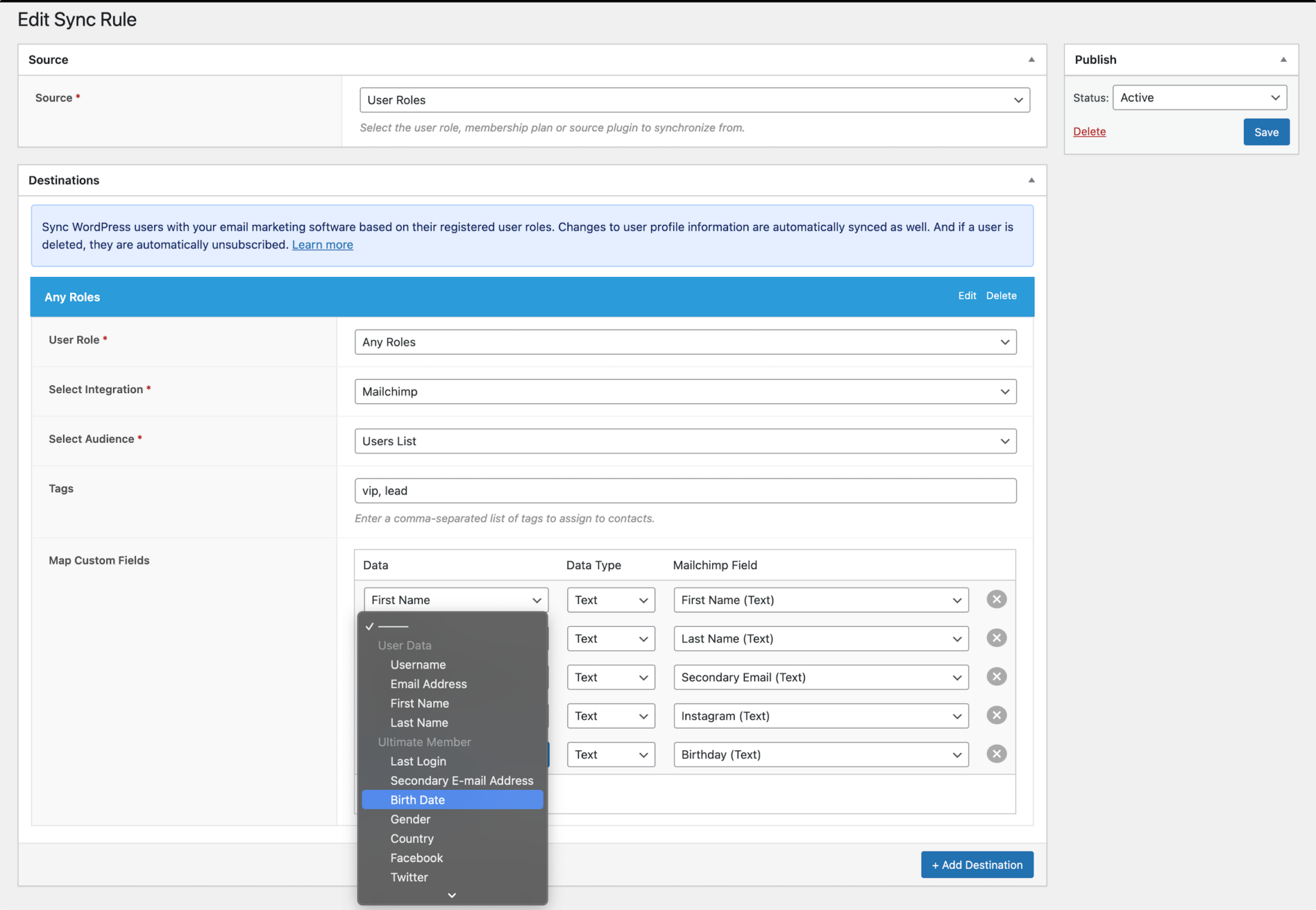 If your email marketing software supports custom fields, you can map user information as well as their custom field information to your CRM contact or merge fields.
You can also assign tags to registered users via an Ultimate Member registration form if your email marketing and CRM software supports it.
Finally, save your changes.
Please note that when users update their profile information, either from the default user profile page in the WordPress dashboard or from the My Account and profile frontend pages of Ultimate Member, their profile or contact in your email marketing software and CRM will updated to reflect the changes.
Conclusion
Connecting Ultimate Member to email marketing software and CRM using FuseWP offers a seamless integration that can significantly enhance your ability to engage with your website users and build a stronger relationship with them.
By leveraging the power of FuseWP, you can automate your email campaigns, sync WordPress users and profile updates, and seamlessly connect with your preferred email marketing platform, marketing automation, and CRM.
Start connecting Ultimate Member to your email marketing software using FuseWP today and enjoy the benefits of streamlined integration and enhanced user engagement.