How to Connect WordPress to ActiveCampaign
FuseWP integrates with ActiveCampaign to connect your WordPress site to ActiveCampaign and perform actions such as syncing your users, customers, and members to your contact or email list.
To connect your ActiveCampaign account with FuseWP, follow the guide below.
Go to FuseWP >> Settings.
Click the "Configure" button in the ActiveCampaign section to reveal the modal settings.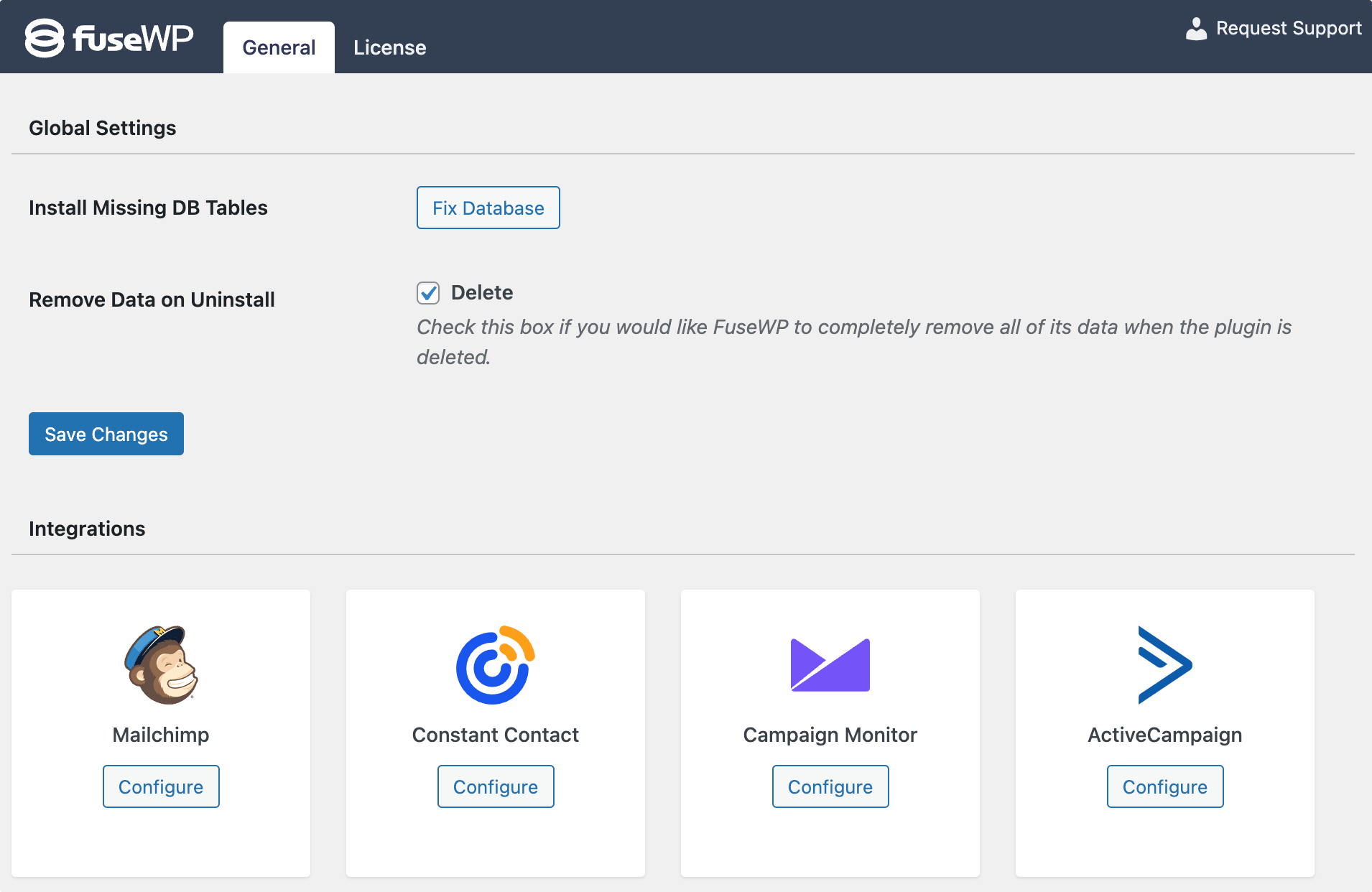 Enter the API URL and API Key of your ActiveCampaign account and save.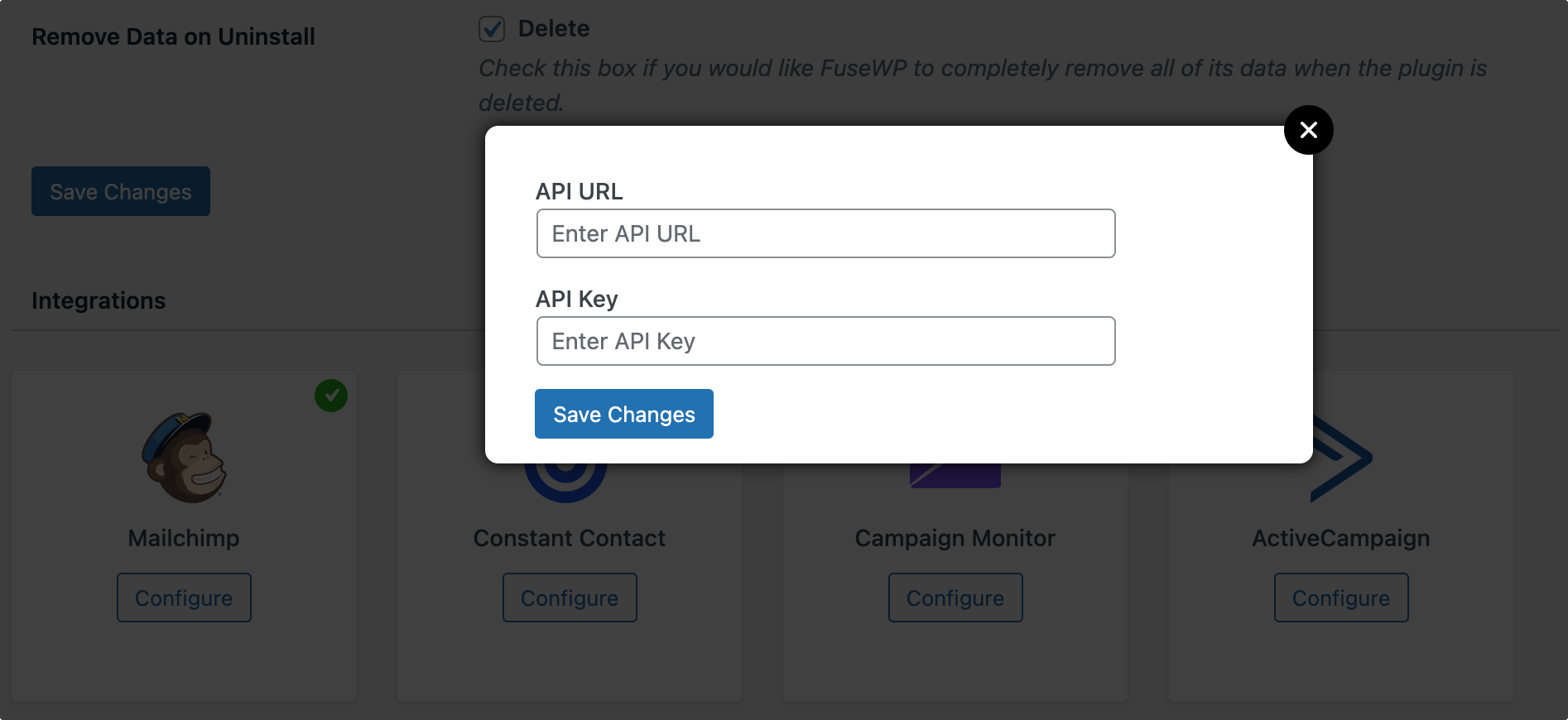 To get your API URL and Key, log in to your ActiveCampaign dashboard and navigate to Settings >> Developer.

The end.