How to Connect WordPress to Mailchimp
FuseWP integrates with Mailchimp to connect your WordPress site to your Mailchimp account and perform actions, including syncing your users to your email list.
To connect your Mailchimp account with FuseWP, follow the guide below.
Go to FuseWP >> Settings.
Click the "Configure" button in the Mailchimp section to reveal the modal settings.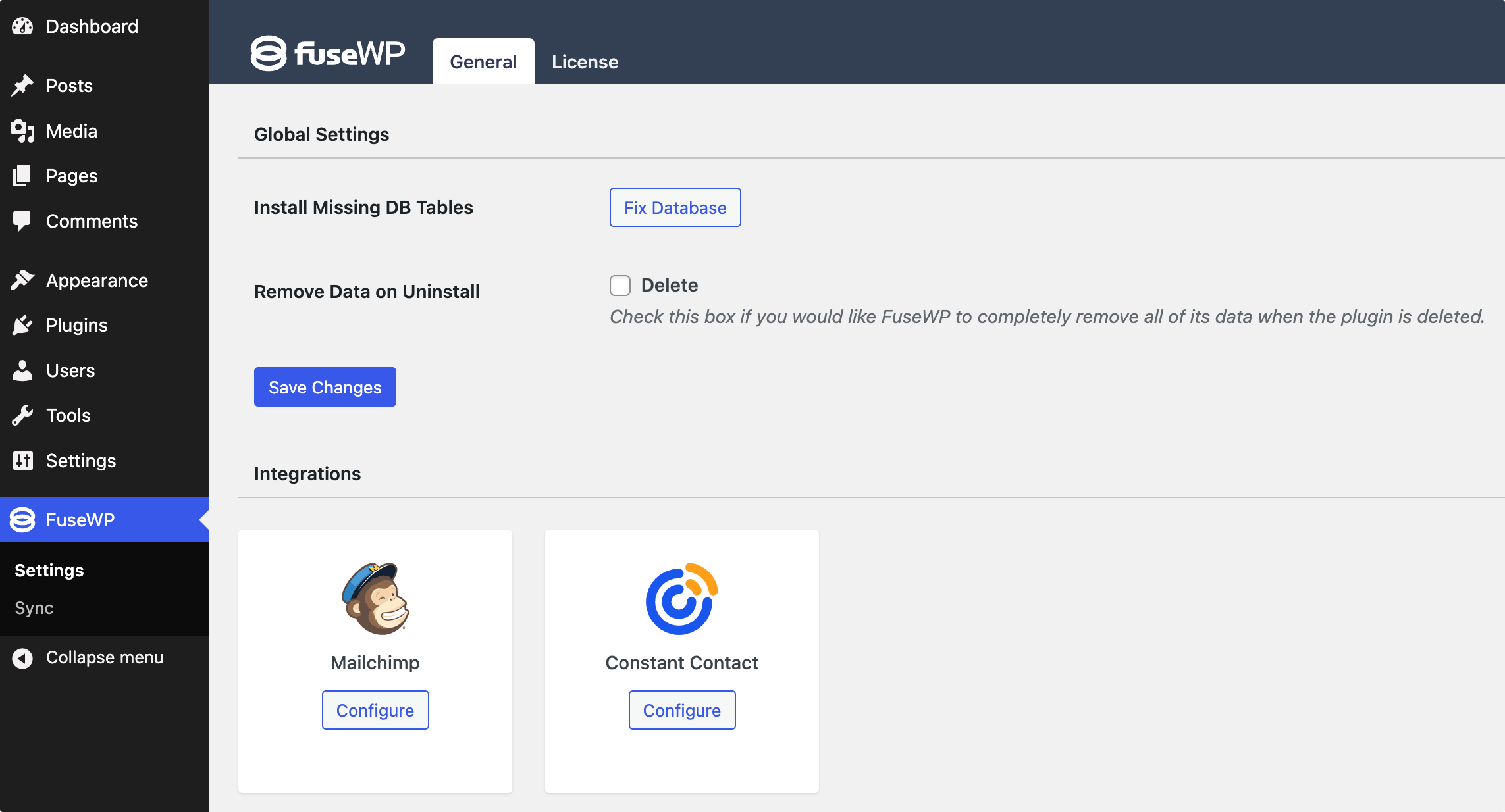 On the configuration modal, click on "Connect to Mailchimp".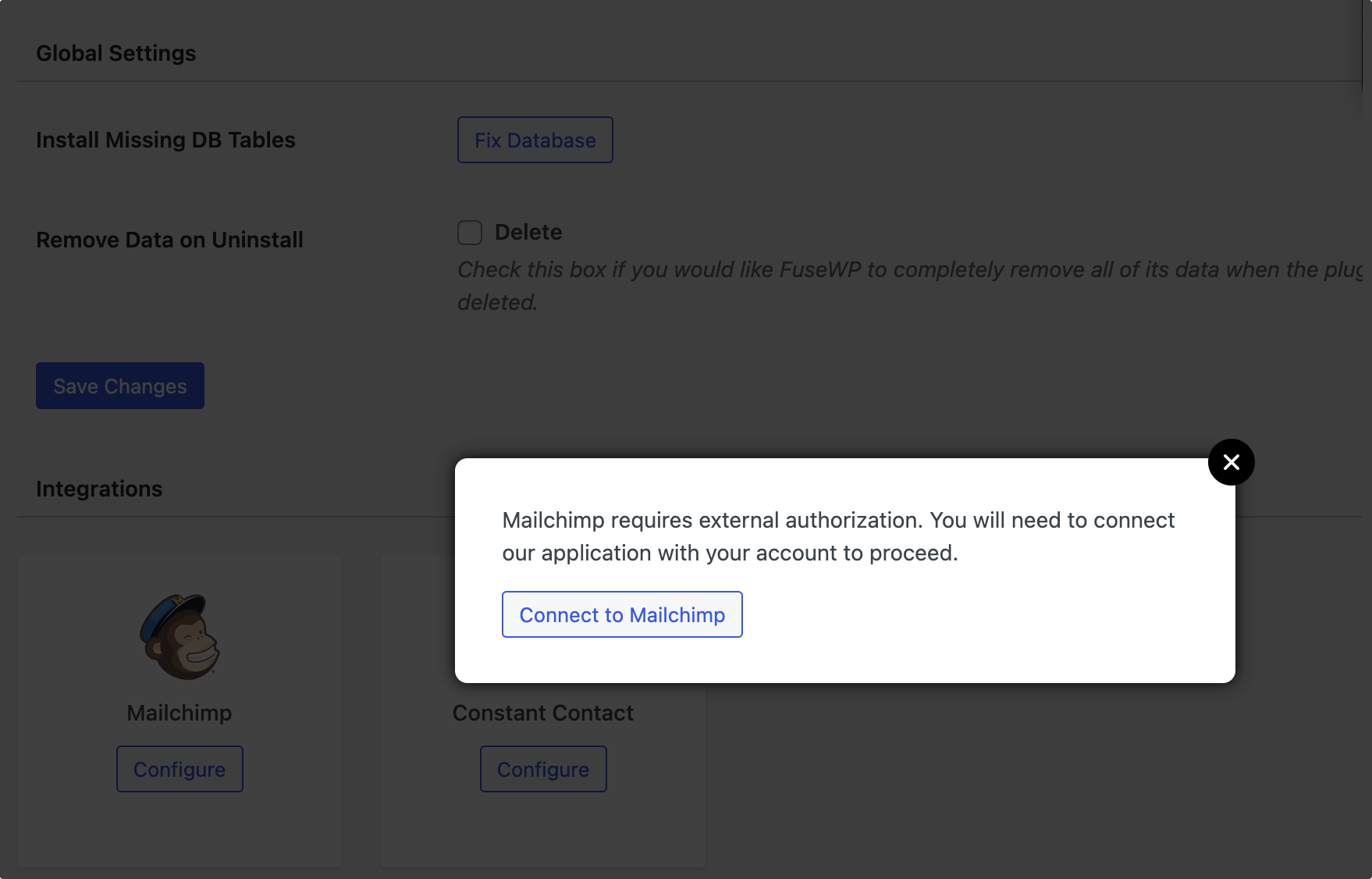 You will be redirected to the authorization page, where you'll be prompted to log in to your account if you aren't already.
After you login in, you will need to grant FuseWP access to your account.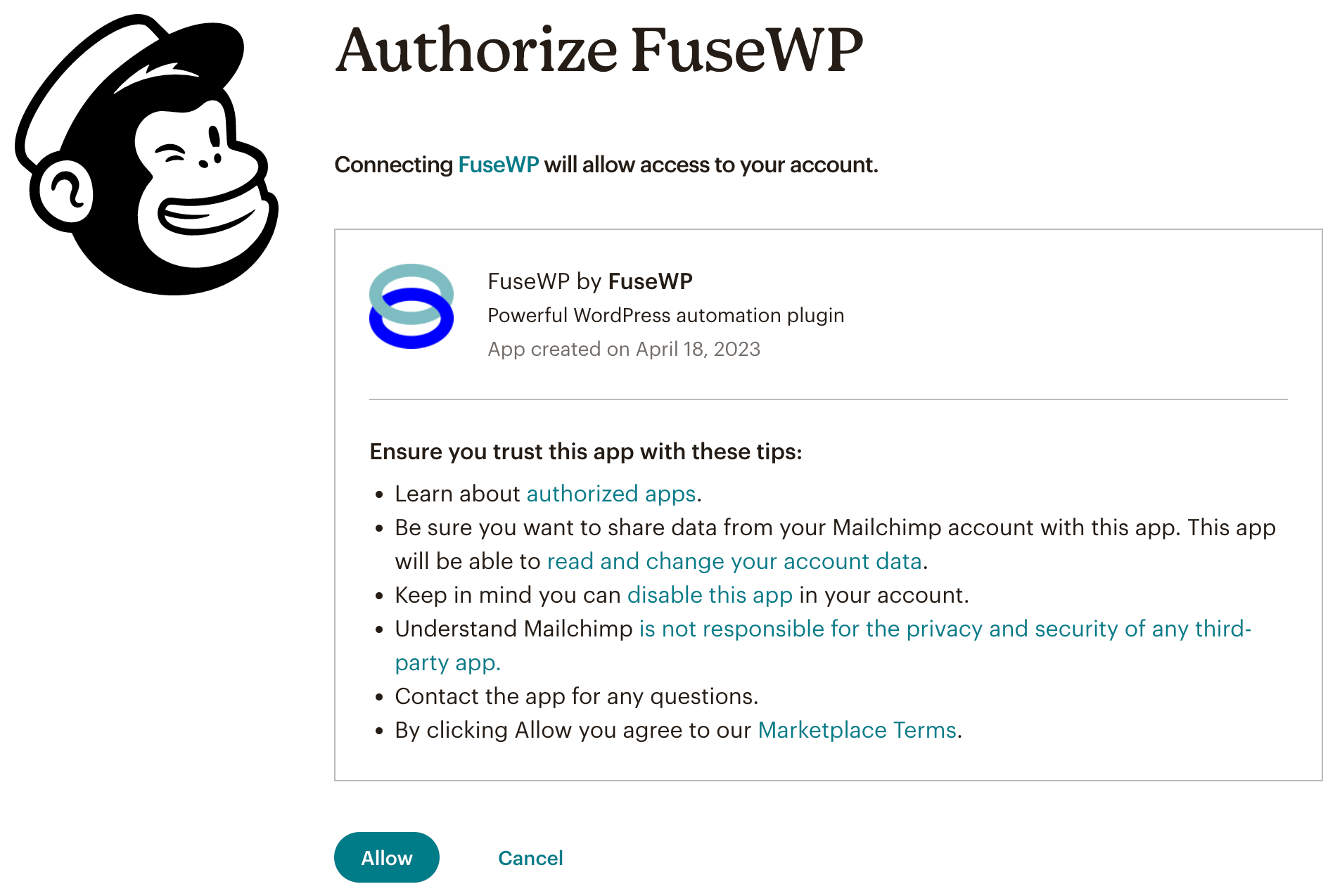 After connecting your Mailchimp account, you will be redirected back to the FuseWP integrations settings page.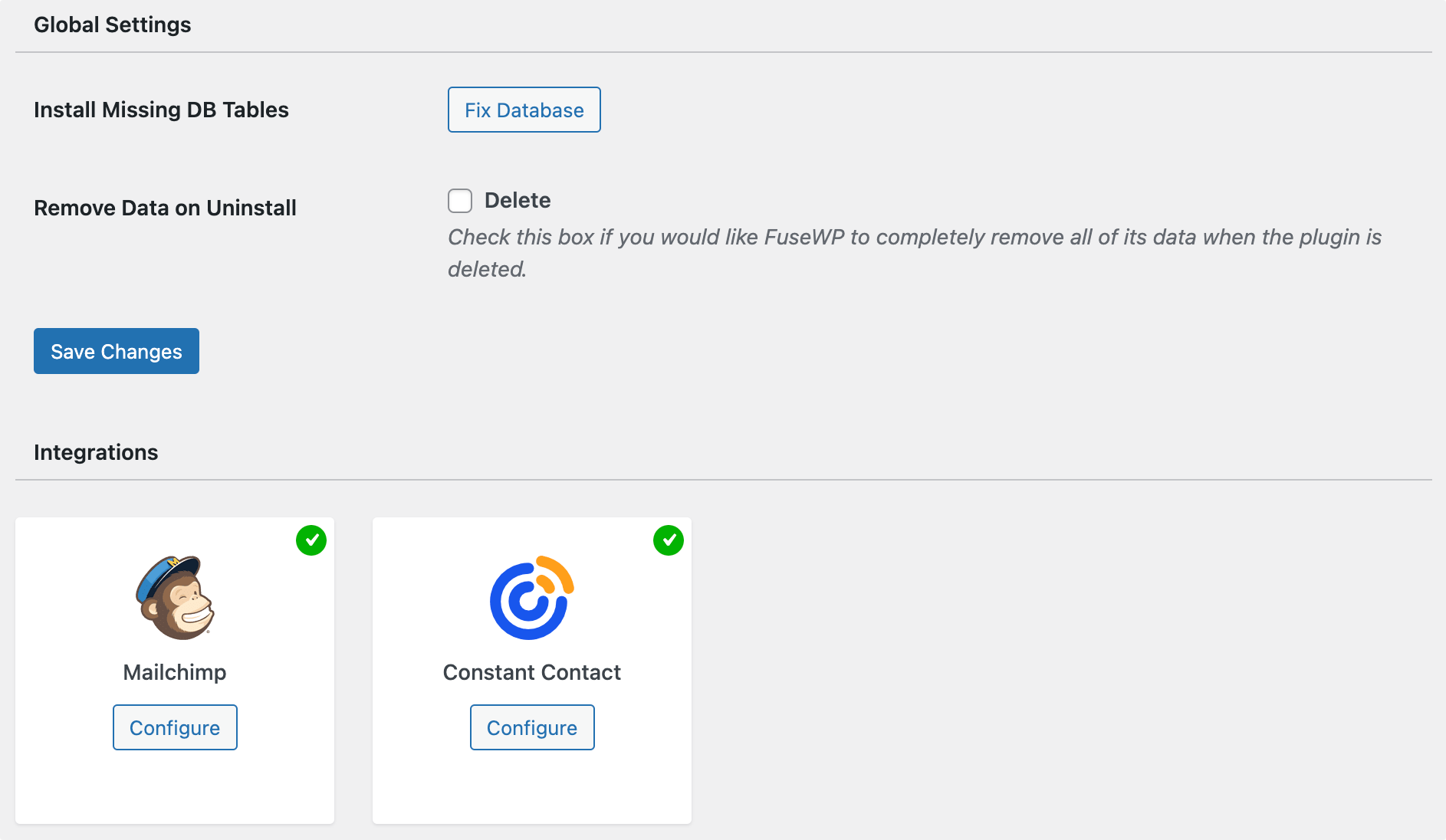 Double Optin Control
Double opt-in is a process where subscribers confirm their email subscription, typically by clicking a confirmation link in an email, to ensure their intention and improve the quality of the subscriber list.
After successfully connecting to Mailchimp, you will see the option to enable double optin for sync.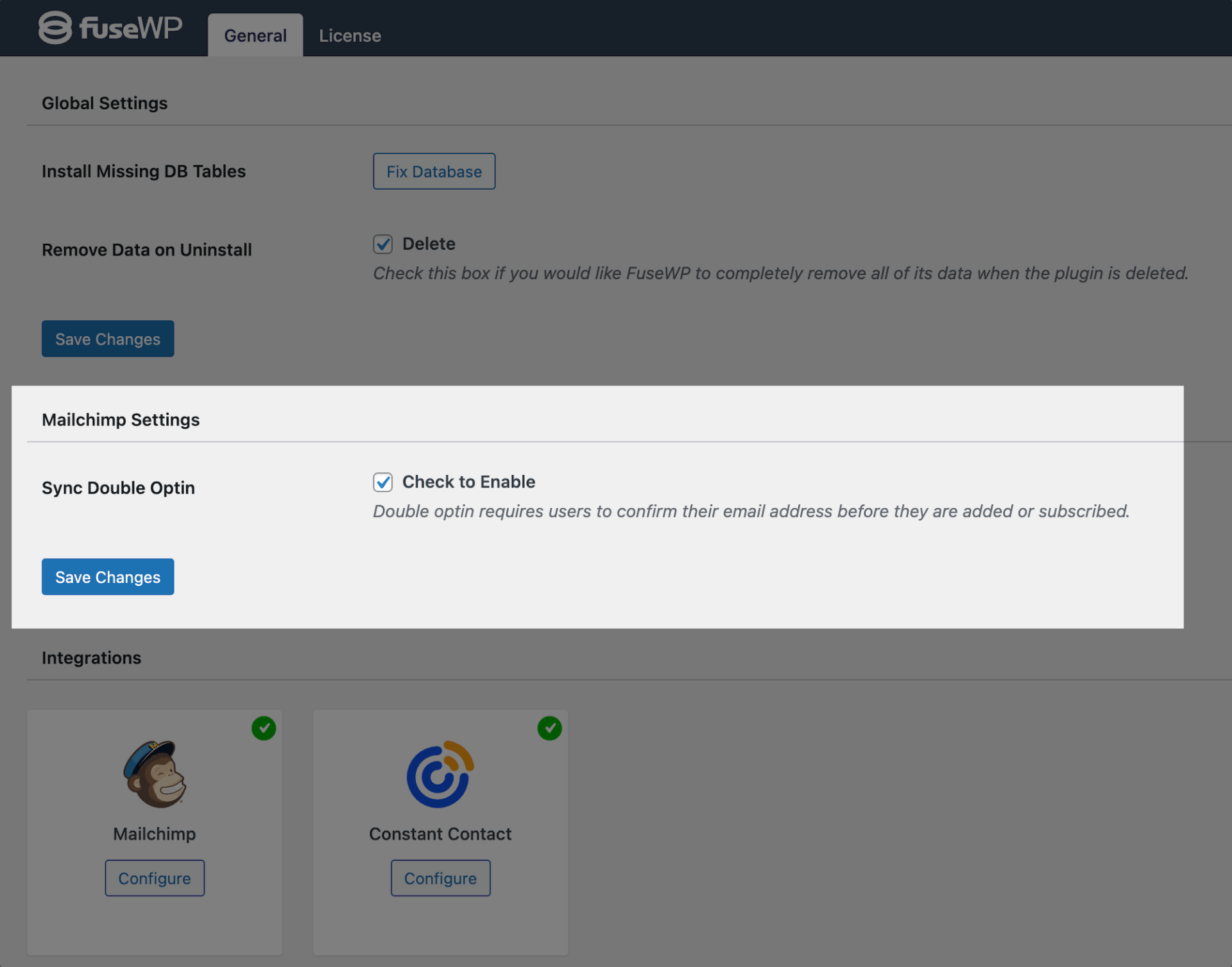 That's it.