How to Connect WordPress to Sendy
FuseWP integrates with Sendy to connect your WordPress site to your Sendy account and perform actions, including syncing your users to your email list.
Sendy is a self-hosted email newsletter application that allows you to send bulk emails using Amazon Simple Email Service (SES). It offers a cost-effective solution for sending newsletters without monthly fees. You can upload the files, create a database, and configure the settings to start sending emails.
To connect your Sendy account with FuseWP, follow the guide below.
Go to FuseWP >> Settings.
Click the "Configure" button in the Sendy section to reveal the modal settings.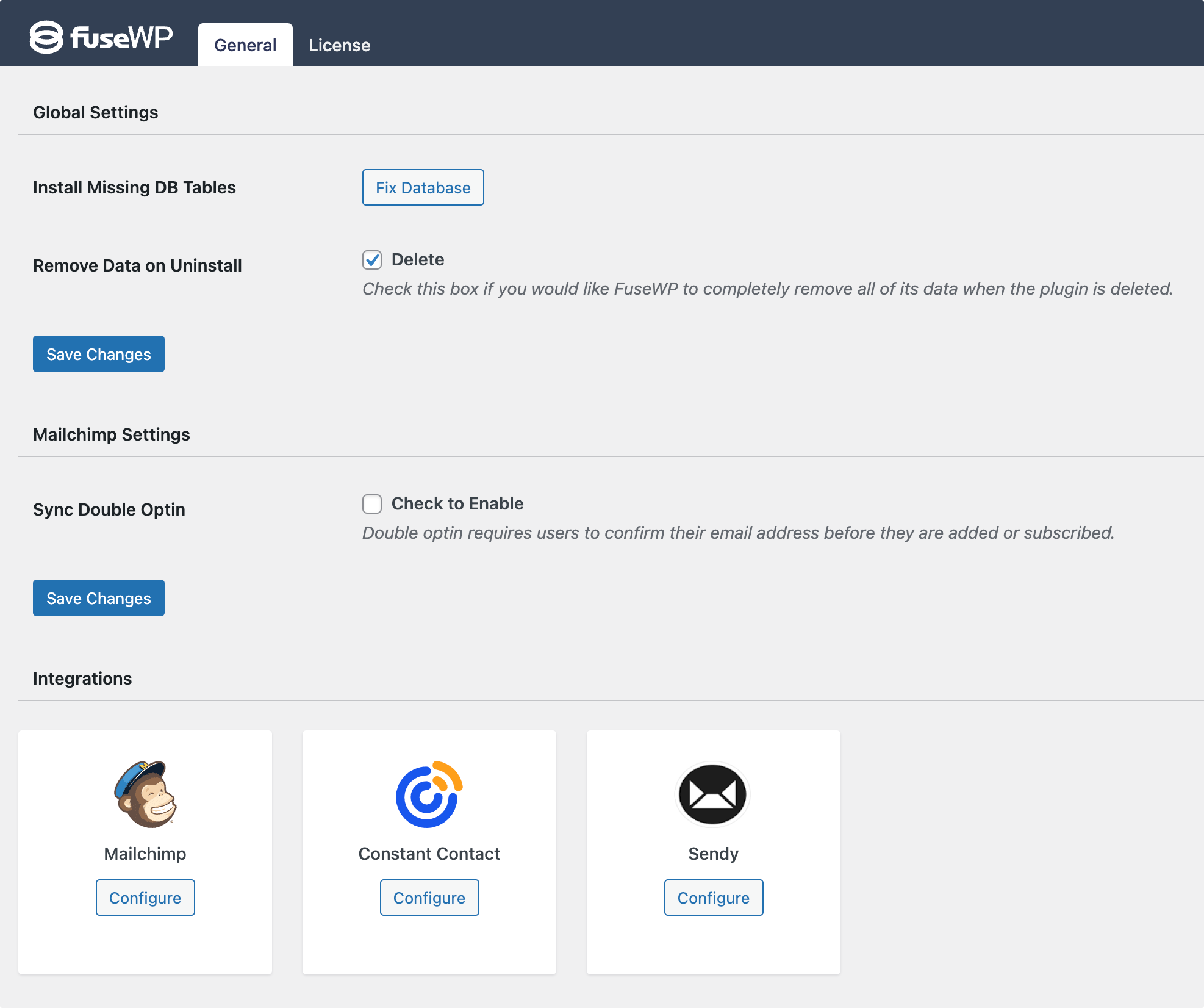 On the configuration modal, enter your Sendy installation URL, API Key, and Brand ID.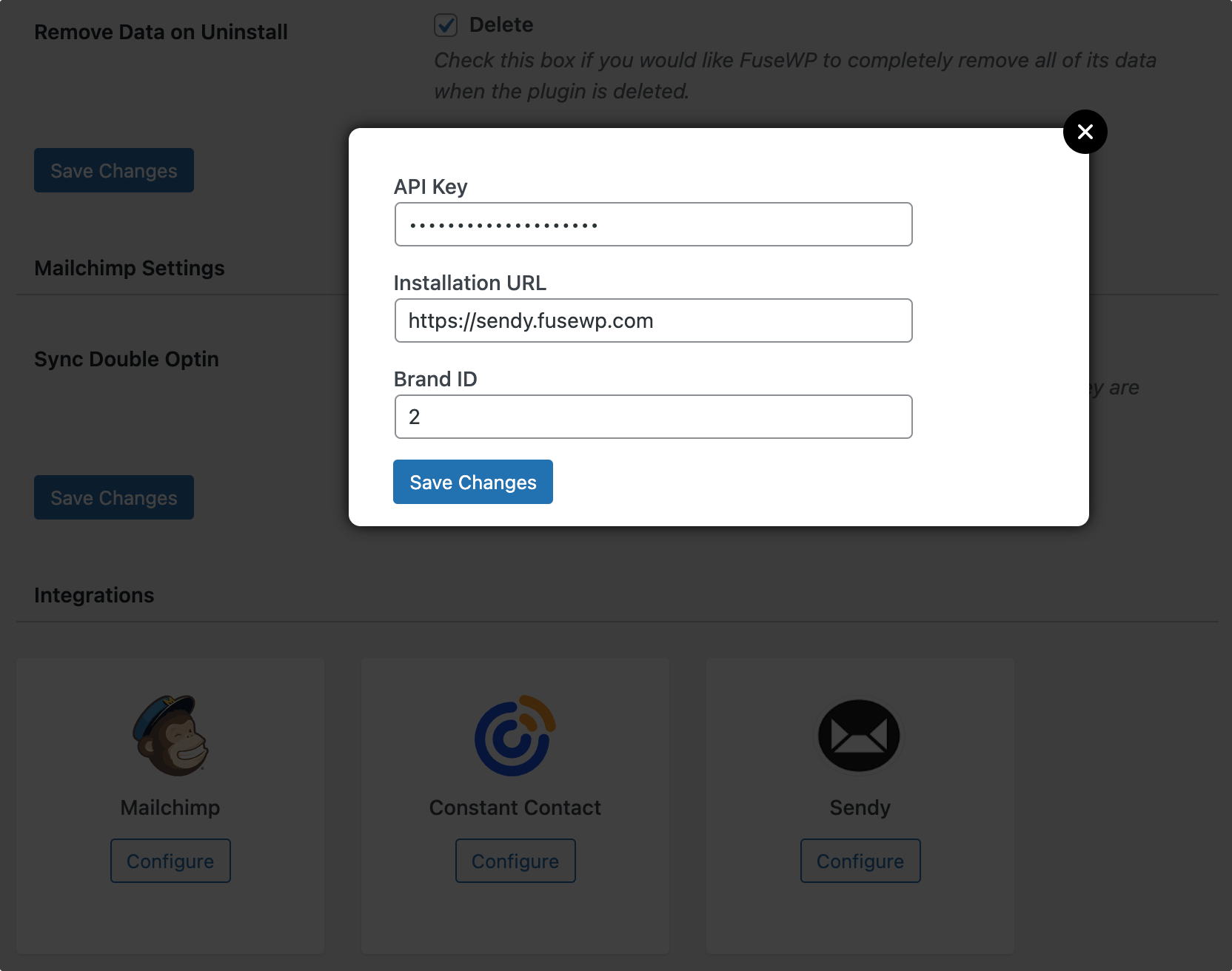 Save the settings to connect FuseWP to your Sendy installation.
You will be redirected to the authorization page, where you'll be prompted to log in and grant FuseWP access to your account.
Getting your API Key
Go to Sendy Dashboard, click on Profile Menu >> Settings
On the Your API Key section, copy the API Key.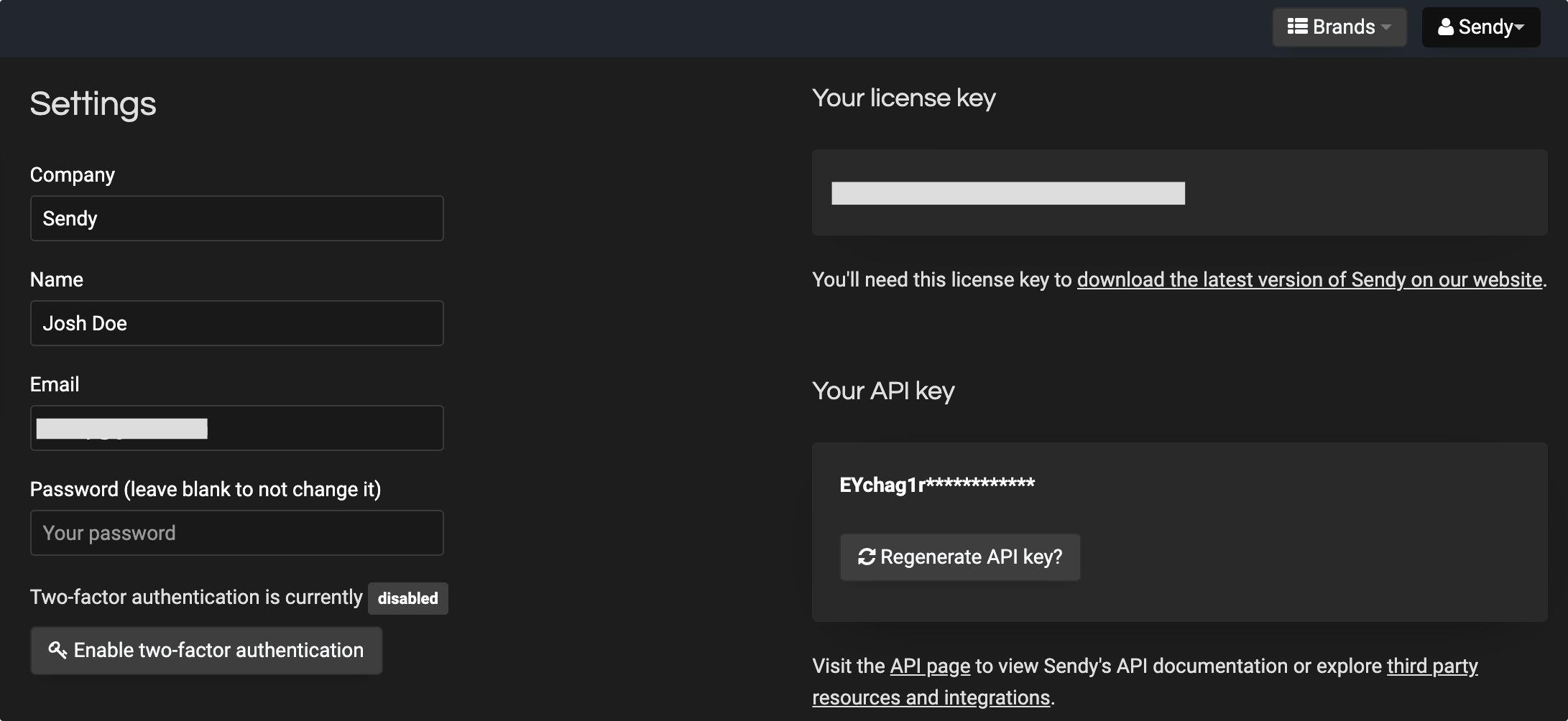 Finding your Brand ID
To find your brand ID, go to your Sendy installation homepage and copy the ID of the brand you want to integrate with FuseWP.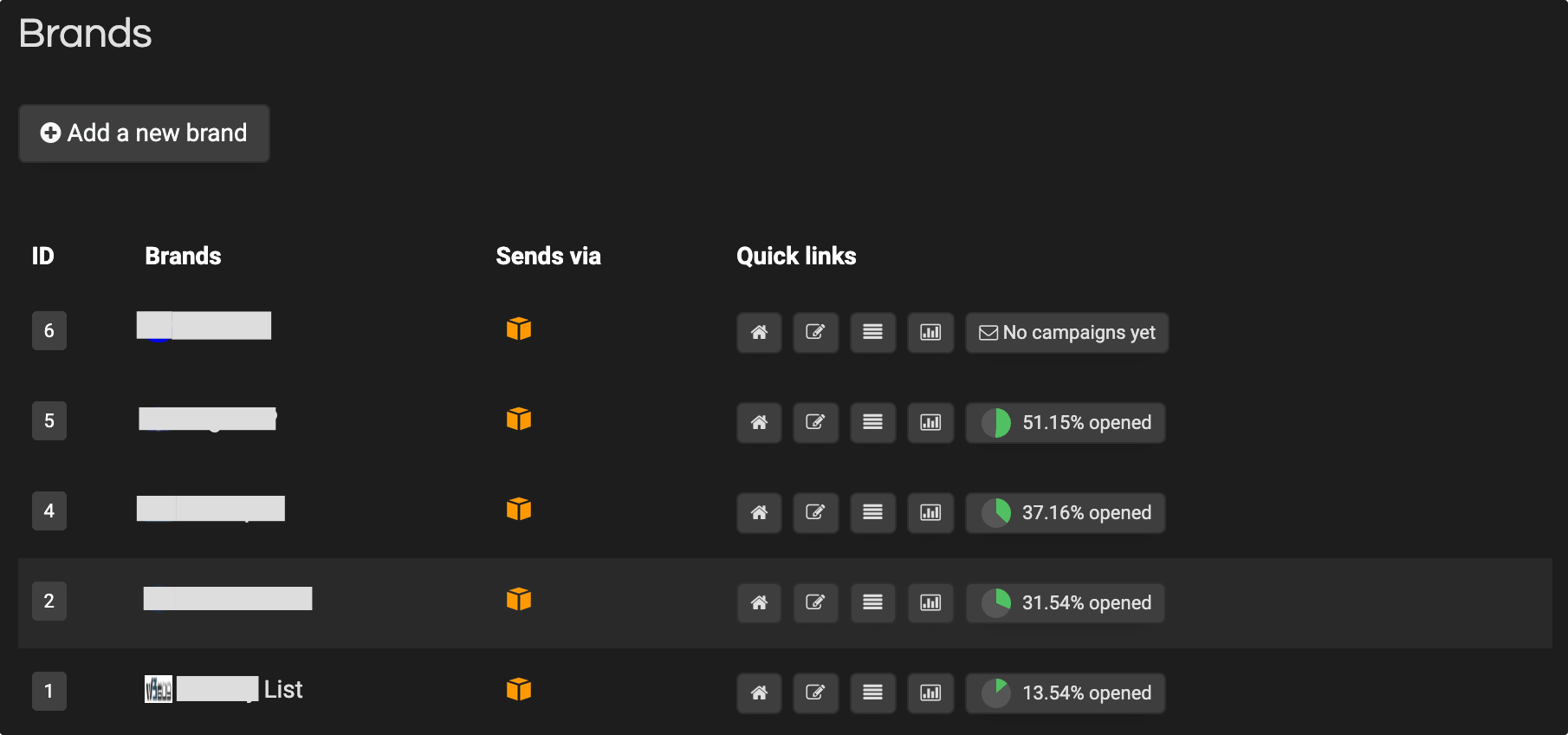 If you have any questions, let us know.