Paywalls have emerged as a popular solution for content creators seeking to balance offering value and generating income. Paywall plugins allow you to easily control access to your premium content, offering exclusive offerings to loyal subscribers.
Our carefully selected list of the best paywall plugins for WordPress showcases a range of powerful tools catering to various monetization models and user preferences. Whether you prefer one-time payments, subscription fees, or user registration for access to your premium content, there is a paywall plugin that suits your needs.
Choosing the right WordPress paywall plugin allows you to find the perfect balance between providing valuable content to your audience and generating the financial support your website deserves. These paywall plugins are essential for bloggers, journalists, digital publishers, and business owners and will help ensure your online success.
Benefits of using a WordPress Paywall Plugin
Incorporating a WordPress paywall plugin can provide numerous benefits for content creators and website owners alike.
Some notable advantages include monetizing your website content by offering exclusive or premium content to paying subscribers. This creates opportunities to generate revenue from your valuable work.
Additionally, a paywall plugin enables you to exercise flexible content access control, restricting access to certain parts of your website or specific content items to only paying subscribers.
By implementing a paywall that encourages subscriptions or user registrations, you can foster a sense of community among your visitors, transforming them from casual readers into valued community members.
Many paywall plugins also offer detailed analytics and reporting features that provide insights into the performance of your paywall strategy, track subscriber behavior, and enable data-driven decisions to optimize your revenue generation.
Finally, implementing a paywall on your website can enhance your brand perception, as visitors view your content as higher quality than sites offering everything for free. This positive perception can significantly impact how visitors perceive your brand.
Overall, using a WordPress paywall plugin empowers you to monetize your work effectively, engage your audience, and unlock the full revenue potential of your website.
Best WordPress Paywall Plugins
1. ProfilePress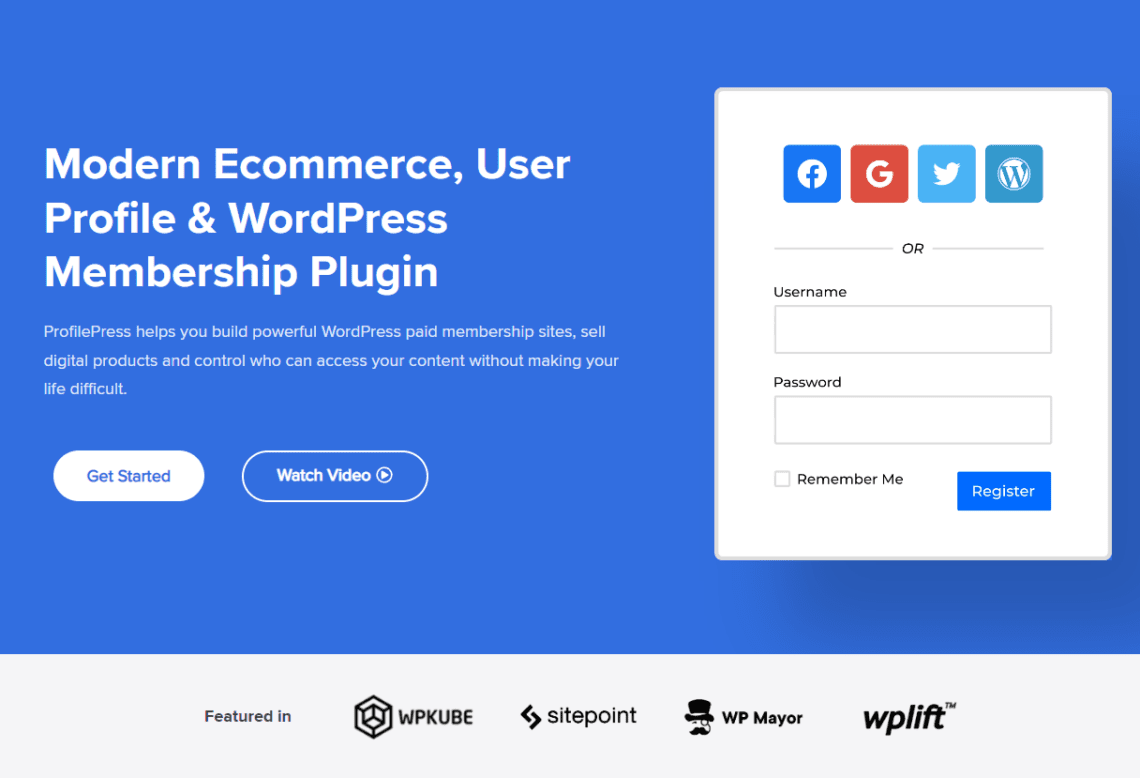 ProfilePress is an excellent paywall plugin offering comprehensive features to monetize your WordPress website effectively. With it, you can restrict access to pages, child pages, posts, custom post types, categories, tags, and custom taxonomies.
Key Features
Content Restriction Features: ProfilePress provides content restriction options that allow you to control access to specific pages, posts, or custom post types. You can easily define access rules based on user roles and membership levels or create custom restrictions. This empowers you to tailor your paywall strategy to meet your specific needs.
Metered Paywall Features: One of the standout features of ProfilePress is its powerful metered paywall functionality. With this feature, you can limit the number of articles, or pages users can access for free within a specific time frame. Once the limit is reached, users are prompted to subscribe or purchase a membership to continue accessing premium content. This approach balances providing value to your audience and monetizing your website effectively.
Easy Integration with Payment Gateways: Easily connect popular payment gateways like PayPal, Stripe, and others, allowing smooth transactions and secure payments for your subscribers.
Multiple Subscription Levels: Set up various subscription tiers with different pricing, granting your audience options based on their needs and budget.
Coupon Codes and Promotions: Run special promotions and discounts to attract new subscribers or retain existing ones using coupon codes and time-limited offers.
With these features, ProfilePress is the top choice for content restriction and metered paywall solutions.
2. MailOptin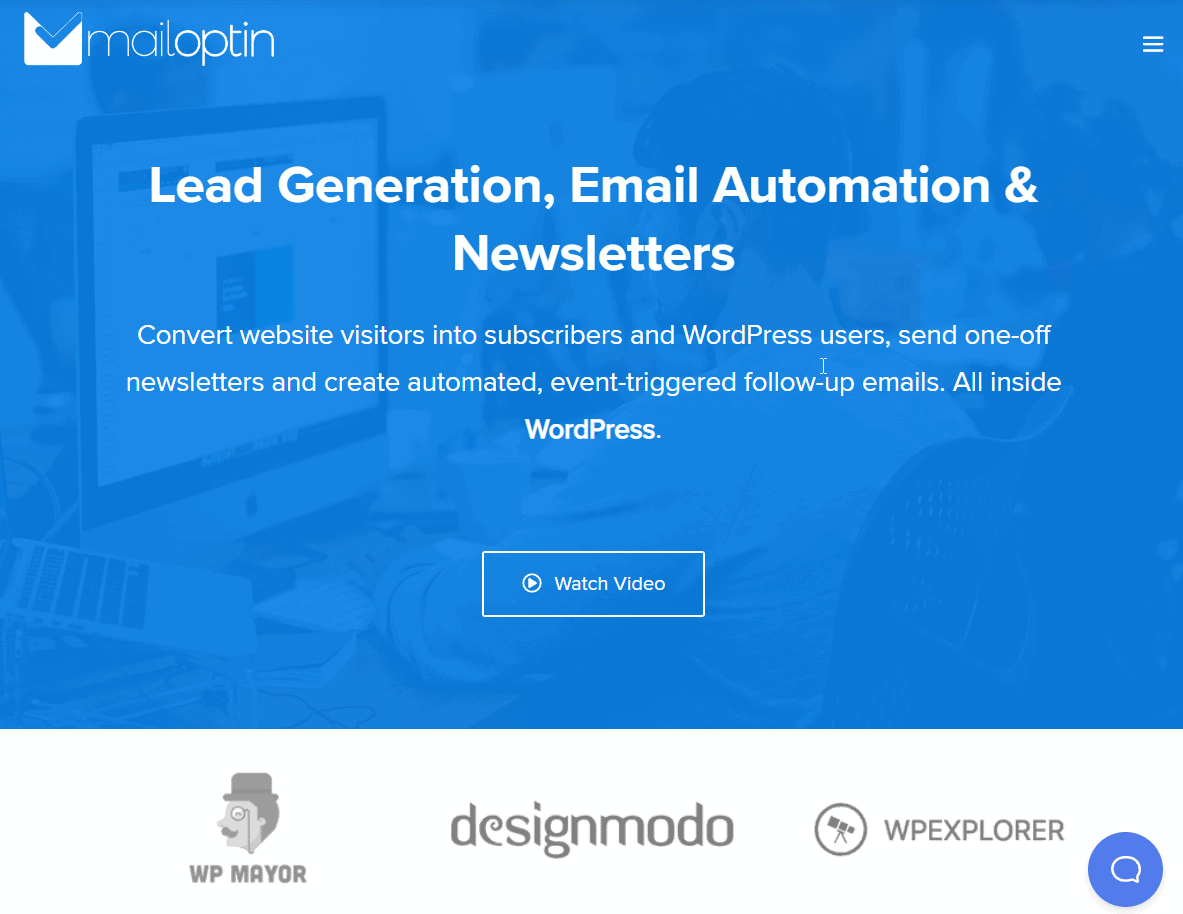 MailOptin is a lead generation and email automation plugin that can also create WordPress membership websites.
One of its features is gated content or content locking, which allows you to restrict access to certain pages or posts on your site by requiring users to share their email addresses through an opt-in form. You can customize the placement and appearance of this form to fit your need.
The plugin also offers statistics like total subscription numbers, impressions, and conversion rates. Additionally, you can conduct A/B testing to determine a more effective way to use the plugin to grow your site and revenue collection.
Other notable MailOptin features are multiple display options, multiple display rules, custom registration forms, subscriber backup, animation effect, exit intent technology, autoresponder, spam protection, and plugin integration facilities.
3. s2Member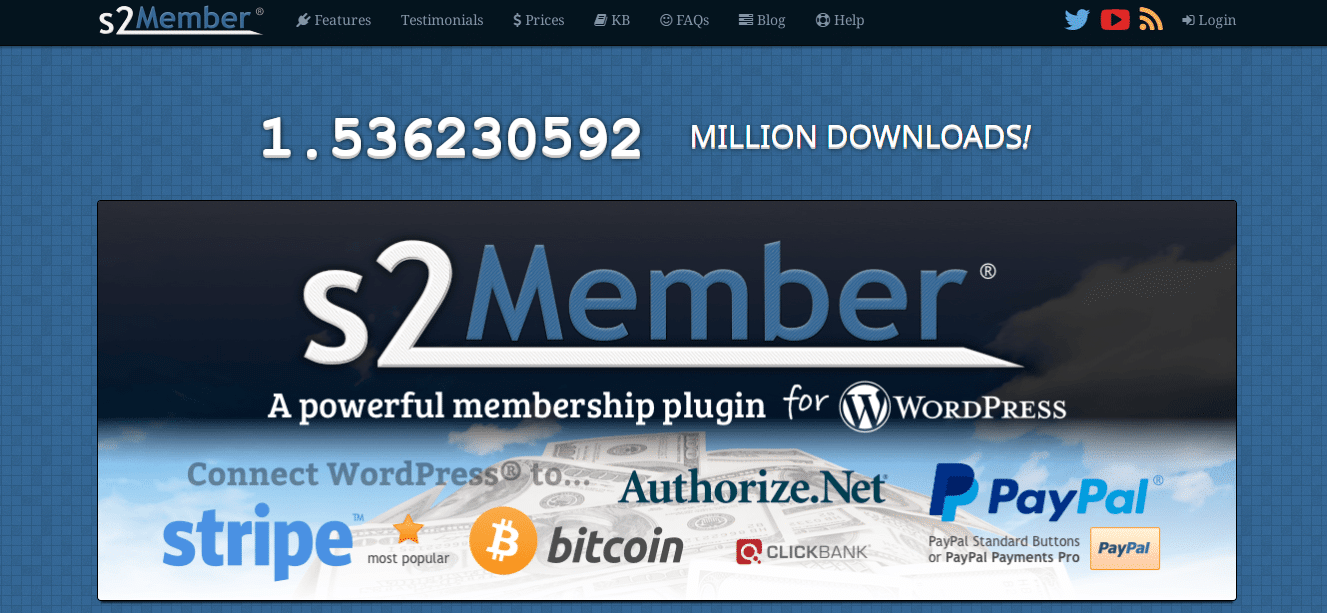 s2Member is another excellent paywall plugin to embed a paywall system on your website. This plugin can easily safeguard your website, specific sections, and individual pages. You can charge visitors a subscription fee for accessing the restricted content.
Key Features
Integration with payment processors like PayPal, Stripe, and Authorize.net.
Integrates with mailing providers like MailChimp, GetResponse, etc. This enables you to email your valued members as needed.
Features open registration, shortcode conditions, user profile changes, and more.
Member user levels and custom access capabilities.
Membership content protection (post, page, category, tag, etc).
Protect anything served by WP (post types, URLs).
Member file protection (sell downloads).
Prevent member account sharing (limit IPs, simultaneous logins).
Protect accounts (limit failed login attempts).
Tracking software integration (affiliates, etc.).
Integrate with bbPress and BuddyPress for member communities.
Compatible with any well-coded theme (Elementor, Divi, etc).
It has a well-informed open community, video tutorials, APIs, forum debates, and more. It's, therefore, one of the most desirable paywall plugins available.
4. Expandable Paywall

The Expandable Paywall was developed to be a go-to solution for anyone looking to implement a paywall solution to their website. The core plugin has a simple hard paywall and uses native WordPress authentication.
Additional premium add-ons can be installed, expanding the functionality for various paywall types, authentication types, and reporting.
Overall, the Expandable Paywall plugin is very straightforward and integrates with several circulation fulfillment providers in the publishing market. It offers a comprehensive range of features that effectively monetize your content, manage subscriptions, and deliver a smooth paywall experience to your users.
5. All in One WordPress Content Restriction

Another best paywall plugin is the All in One WordPress Content Restriction Plugin. This plugin is an easy to use & feature-packed WordPress content restriction plugin to limit users/visitors from viewing content by restricting access.
With AIO Content Restriction, you can easily gate your premium content exclusively for members ( paid users / logged-in users ) to build unique, personalized experiences for your audience.
This plugin is intentionally built with non-technical users in mind. You have complete control over who has access to and how you sell your content inside WordPress.
Key Features
Content Restriction: The plugin allows you to restrict access to specific content on your WordPress site, such as pages, posts, categories, tags, or custom post types. You can easily choose who can view the restricted content, whether registered users, specific user roles, or even individual users.
Multiple Restriction Levels: With this plugin, you can set different restriction levels for your content. You can apply global restrictions that affect the entire site and granular restrictions at the individual content level. This means you can have a combination of open, partially restricted, and entirely restricted content on your site.
User Role Management: The plugin integrates seamlessly with the WordPress user roles system. You can easily assign different access levels to each user role, granting or restricting their ability to view specific content. This is particularly useful for membership sites or sites with different access tiers.
Content Teasers and Excerpts: You can create enticing teasers or excerpts of your restricted content to engage users and encourage them to subscribe or upgrade their access. This feature helps in driving conversions and attracting new subscribers.
Compatibility and Extensibility: The plugin is designed to work smoothly with many WordPress themes and is compatible with popular plugins and page builders. It also offers hooks and filters for developers to extend its functionality and integrate with other custom solutions.
All-in-One WordPress Content Restriction Plugin offers comprehensive features that give you complete control over your content access. Whether you're running a membership site, selling digital products, or want to restrict specific content, this plugin provides the flexibility and functionality you need.
Conclusion
Monetizing your content through a paywall on your WordPress website can be a game-changer for your online business.
ProfilePress is the best WordPress paywall plugin. It offers exceptional features like content restriction and metered paywall and has a user-friendly interface. We believe this plugin is the perfect solution for effectively monetizing your WordPress website, and we are confident that you will be pleased with your choice.